The last few years have seen an explosion of new tools, particularly in categories like mobile development and JavaScript frameworks. Today we're updating our previous list of  development tools:
Slack brings all your communication together in one place. It's real-time messaging, archiving and search for modern teams.Organize your team conversations in open channels. Make a channel for a project, a topic, a team, or anything—everyone has a transparent view of all that's going on.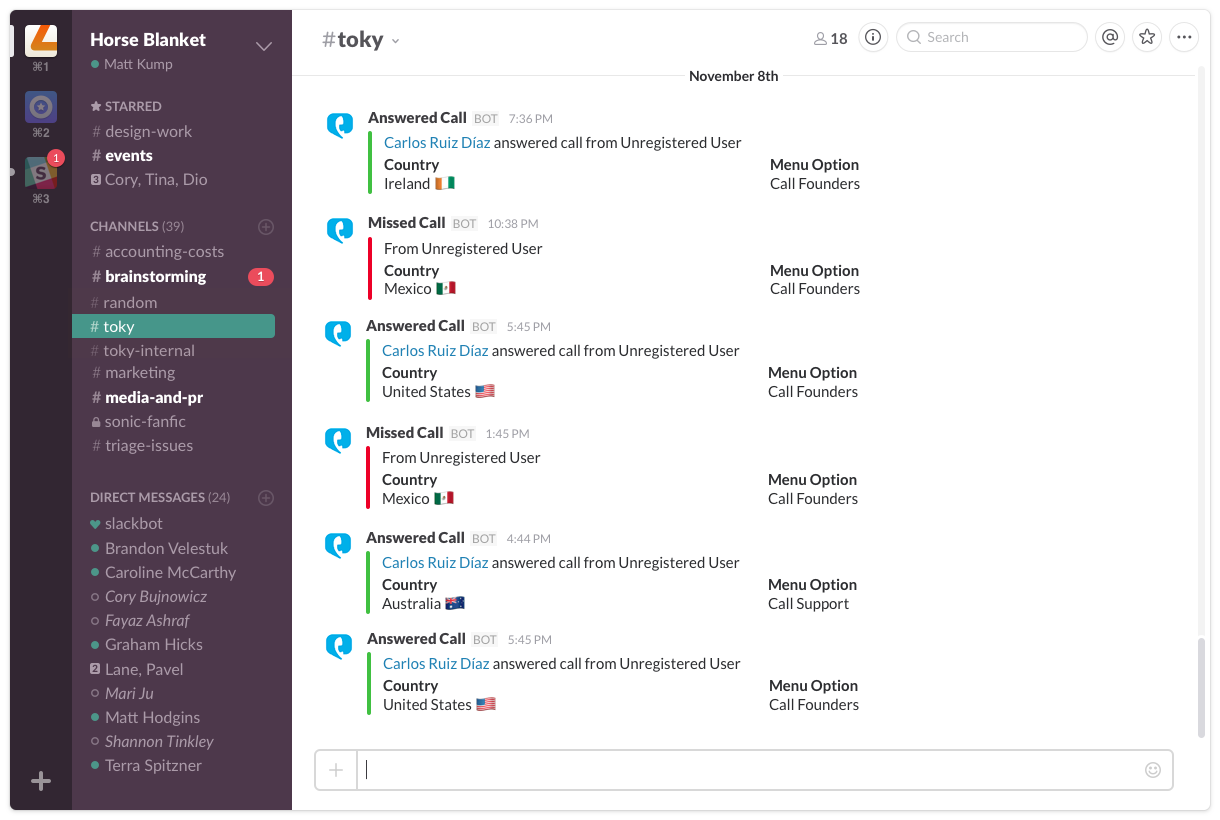 GitHub fosters a fast, flexible, and collaborative development process that lets you work on your own or with others. Host and manage your code on GitHub. You can keep your work private or share it with the world. From hobbyists to professionals, he helps developers simplify the way they build software. This tools is home to millions of open source projects. Try one out or get inspired to create your own.
It's a sophisticated text editor for code, markup and prose. You'll love the slick user interface, extraordinary features and amazing performance. When you need to focus, Distraction Free Mode is there to help you out. Get the most out of your wide screen monitor with split editing support. Edit files side by side, or edit two locations in the one file. You can edit with as many rows and columns as you wish. Sublime Text has a powerful, Python based plugin API. Along with the API, it comes with a built in Python console to interactively experiment in real time.
It speaks to one of the eternal challenges in development: development managers, especially in enterprises, need to be on top of all code from all sources. It's common among software developers to do a quick web search to find code components rather than re-invent the wheel, which is how a lot of open source makes its way into enterprises.
Desktop is a completely free, stand-alone desktop diagramming application by the technology leaders in web diagramming. No registration, no limitations, no catches.
PuTTY is an SSH and telnet client, developed originally by Simon Tatham for the Windows platform. PuTTY is open source software that is available with source code and is developed and supported by a group of volunteers.
Develop and test websites that look great and work fine on any devic Fully emulated phones and tablets inside. Url and scroll of desktop and mobile are in sync. Blisk refreshes pages automatically on file change. Debug desktop and mobil with DevTools. Blisk works with any IDE language and framework.
Duo is a next-generation package manager that blends the best ideas from Component, Browserify and Go to make organizing and writing front-end code quick and painless.
Asana is web based software-as-a-service designed to improve team collaboration. It focuses on allowing users to manage projects and tasks online without the use of email. Each team can create a workspace. Workspaces contain projects, and projects contain tasks. In each task, users can add notes, comments, attachments, and tags. Users can follow projects and tasks and, when the state of a project or task changes, followers get updates about the changes in their inboxes.
Hs an online interactive platform that offers a variety of online coding bootcamps in several areas including web development, mobile development, and design.