RescueTime informing you when an how you're both productive and distracted. He runs securely in the background on our computer and mobile devices and records everything that we do on it. Using a dashboard, it then displays the information on the amount of time we spend on various sites, our productive hours, not-so productive hours and so on. It's a great tool for anyone who wants to be intentional about improving their productivity.
RescueTime has two components: a small downloadable application that you install locally on your computers, and a website at which you can view statistics that the apps collect. To get started, you create an account and log in with those same credentials on all your devices.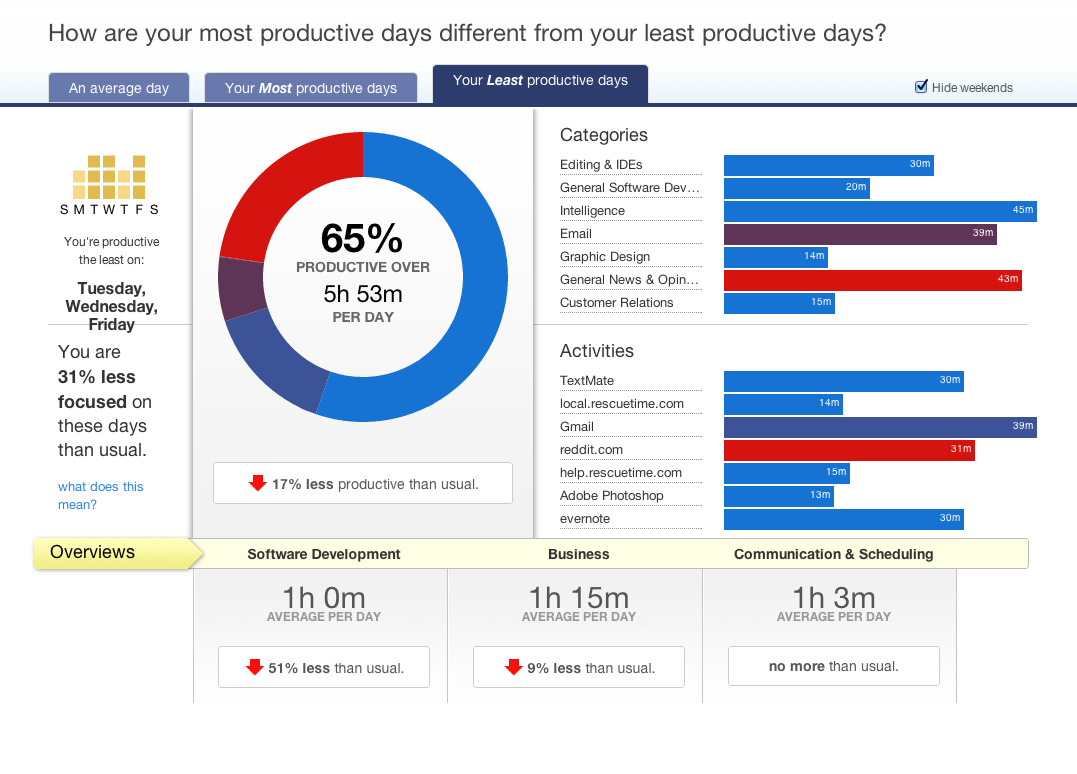 Detailed reports show which applications and websites you spent time on. Additional reports show how much time you spent in different categories, how productive you were, and whether you achieved your goals.